Uncomplicated jump from offline to online: With the new version of our Evolution IBE 3.0, the Smart version, you can easily close the gap and have the perfect companion for your step into the Internet. For only 20 Euro license fee per month you are always where the customer.
The highlights at a glance: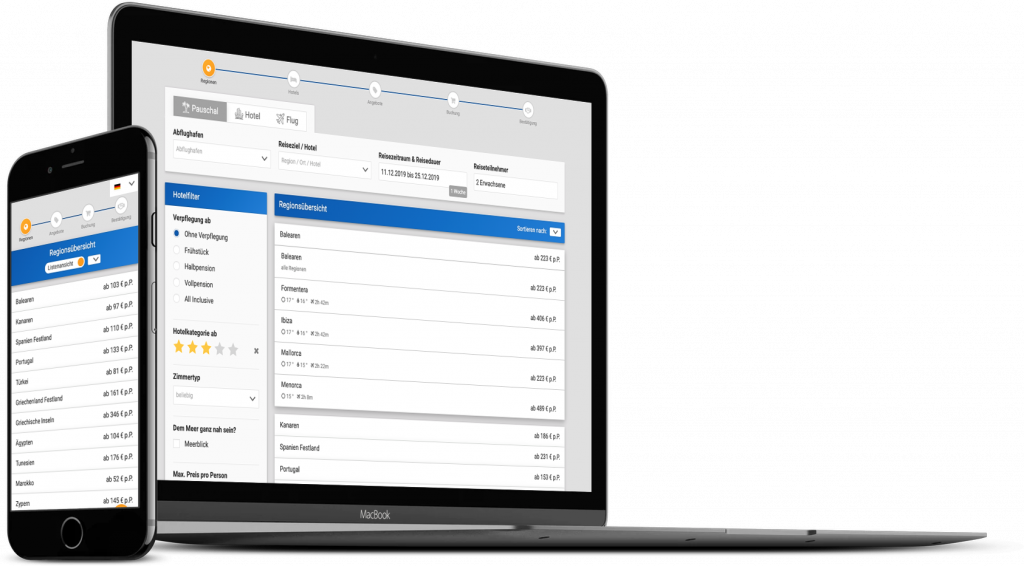 Don't lose any customers to the internet:
Travel agencies that already use CosmoNaut can link offers directly to their own online booking section with the new integrated offer management. Pick-up customers online after your personal consultation.
Always have the full picture:
A variety of filter options for direct flights ensure the best possible overview in the jungle of flight connections.
Do not miss out on anything:
Benefit from unrestricted access to the entire traffics portfolio with package tours, flight-only offers and hotel-only services. A total of around 200 billion offers are available every day.
A picture is worth a thousand words:
Extensive pictures content makes the offers noticeably more tangible for prospective customers and helps significantly with the purchase decision.
Easy integration:
Thanks to the iframe solution, you can easily integrate the booking section anywhere on your existing website.
Mobile First is the motto:
Mobile First is the motto:
User experience is the be-all and end-all:
Generate bookings quickly and easily in the blink of an eye.
PRR compliance - always on the safe side:
Necessary forms are displayed in the right place, legally required information is displayed in an uncomplicated way.
Hotel ratings - orientation in the large variety of offers:
Guest feedback from HolidayCheck make booking decisions even easier.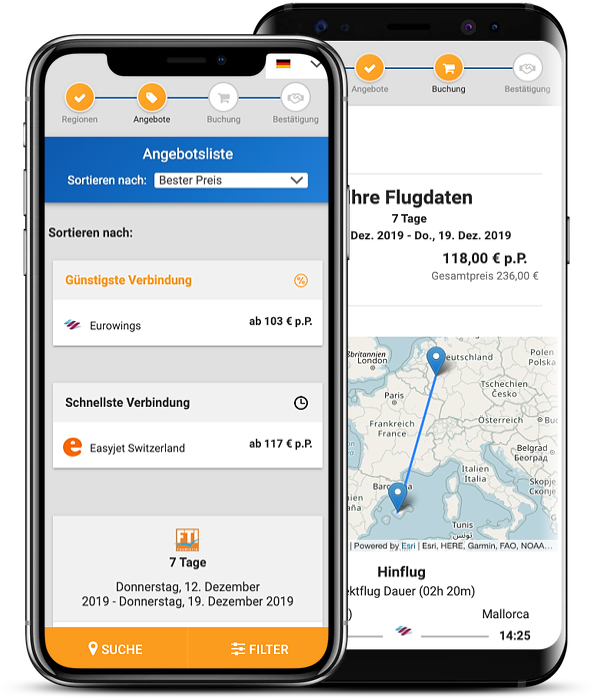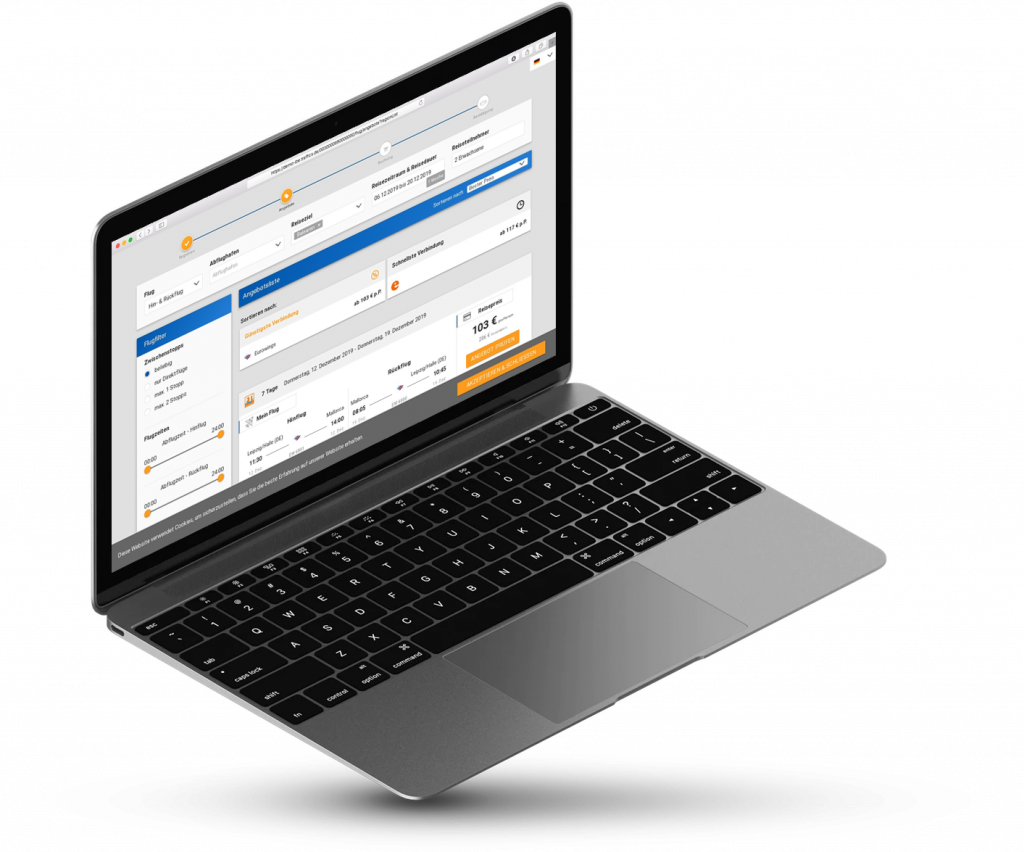 Fast technology for determined customers:
Increase your conversion rate with fast loading times.
Sticky Search - the most important parameters constantly in view:
Even when scrolling, the search mask remains at the top of the screen.
Recommendation Engine thinks for itself:
If your customer can't find an offer for his search, he simply receives a suitable alternative.
Additional services from A to Z:
Whether rental car, transfer or insurance - your customer gets all this from you from one source.
Secure processing as it should be:
PCI certification ensures a secure connection during payment.
Convince yourself of the split-second access to more than 200 billion travel offers from all classic tour operators including the dynamic X-operators.