200
MRD. Tour operator offers
1
MIO. ServeYou vacancy checks
Get dynamic with TravelPack X4.
dynamic packaging of vacations
Live combination of land services with exclusive traffics flight content
result of packaging can be used as public or hidden content
can be targeted to all or only exclusively selected sales channels
fast response times through assignment of flight IDs
"best price" logic with ONE-WAY/RT intelligent flight combinations
precisely targeted, time-controlled flight IDs
data export and generation in INFX or OTDS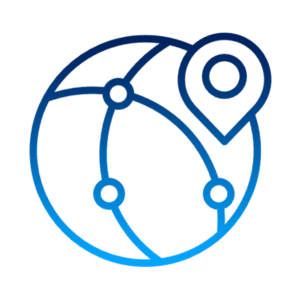 Compatibility with other systems:
BLANK CRSSERVE
XRES
SUNNY
TOURLINK
DATAMIX
DAVINCI
GENIUS
and many more …
NEW with TravelPack X4
import data on the fly
independent use of the product control tool for margin setup
only activations – no setup of new flight providers for packaging
all flights are identical to the price comparison data
all price changes and booked-out messages of the flight data are synchronized immediately
Product control tool
determine fixed and/or percentage contributions
with each new packaging your determined margin is taken over directly
optimal overview of your set margins with the search and filter functions
setting of margins for countries and regions, up to individual airports, so that different margins apply in each case
Setting of promotions for certain periods, e.g. at Christmas or New Year's Eve
ServeYou Flight
Connection of the entire content (flight provider) to tour operator in-house systems to produce dynamic trips internally (e.g. Blank, Xres)
STADIS/TOMA compatibility
Access to flight content from different sources
Flight ID for exact identification of the desired flights
Package travel services in real time:
Enhance your travel offers with dynamic packaging of travel services with the leading industry solution TravelPack X4. TravelPack X4 combines current airfares with hotel allotments for you in real time to create a package tour. Manage your dynamic travel packages online with various management and setup tools to select flight provider or adjust margins and calculations live.
With the ServeYou interface you can connect all content (airline & hotel beds) to your tour operator in-house system to produce dynamic trips in-house for all distribution systems and channels. The whole thing is STADIS/TOMA compatible. With the king's solution for real LivePackaging you experience dynamics and flexibility of flight allotments in high-end form. Process flows do not change. ServeYou Flight adapts to your requirements and not vice versa.
Use the possibility to access flight contingents from different sources. Extend your tour operator system with daily updated flight fares and produce your own dynamic travel services within your system (e.g. BLANK, Xres).
Extend your travel offerings with dynamic packaging of travel services with the leading industry solution TravelPack X4.
Convince yourself of the live access to more than 200 billion travel offers from all classic tour operators as well as dynamic X-operators.