One interface / query for all travel types:
Hotels – Tour operator allotments + Online hotels e.g. Expedia
Package tours
– more than 160 tour operators
X-offers – more than 45 dynamic tour operator brands
Theme worlds – innovative search for camping, round trips, cruises
Flights – scheduled flights, charter flights, low cost and tour operator allotments
FeWo – worldwide vacation homes and apartments
Car rental comparison – several providers in car rental comparison
Insurance coparison – several travel insurers
Parking comparison – book parking spaces at departure airports in advance
Additional and inclusive services – e.g. ski, wellness package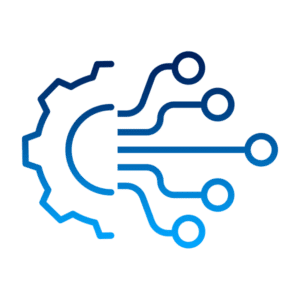 Direct access to all travel data:
With the new Connector, we provide you with an XML interface for all data and functions for reserving and advising travel services for your target group-oriented B2B / B2C front ends. Develop your own hotel, flight or vacation travel portal with the Universal Connector.
Individual customer requests and exact selection of the product data of the service providers at top speed characterize the new Connector. Topic-oriented categorizations and entries bring exciting vacation worlds into the focus of your online customers. Increase your conversion and your average travel price for more commissions.
Innovations and product features:
Fast query & booking with direct access for bookable/unbookable content.
Package tours, hotels, flights, rental cars, transfers, parking and much more
12 themed tours like round trips, camping, bus & train tours
thematic search parameters e.g. sports, diving, wellness holidays
bookable additional and inclusive services e.g. ski, wellness package etc.
dynamic search filters and selections
400 searchable hotel facts e.g. WLAN, handicapped accessible etc.
Hotel images, texts, descriptions and videos from GIATA
Technology:
modern REST interface
JSON or XML
PCI Payment
Swagger documentation
Non-bookable Content*:
HeliView: 9,000 interactive beach flights and 360 degree hotel tours
Hotel images, texts and descriptions (GIATA)
HolidayCheck
TripAdvisor
Google Maps
*partially for a fee (separate contracts with other service providers)
Bookable Content:
Package tours and Dynamic X Package tours
Hotels, tour operator allotments
Airlines, 160 scheduled, low-cost and charter companies
live hotel rates
dynamically packaged X tour operator offers (real-time process with traffics TravelPack X4)
12 themed tours: Cruises, round trips, camping, bus tours, train tours, vacation rentals
Convince yourself of the split-second access to more than 85 billion travel offers from all classic tour operators including the dynamic X-operators.